Challenge
The banking category is defined and dominated by large national competitors, such as Bank of America, Chase, Truist and Wells Fargo. These organizations have significant advantages, as they're able to leverage technology, awareness, size and the associated perception of trust. But, how do we turn all that into an advantage over big banks for MIDFLORIDA?
Approach
To put a spotlight on the deceptive practices of big banks by calling them exactly what they are — a bunch of bull, literally. And since MIDFLORIDA is the antithesis of big banks, the "No Bull" campaign was born. Through radio, video, social media and digital display, we showcased scenarios conveying exactly why new customers, especially in the 18-34 age range, should go with MIDFLORIDA Credit Union.
Results
The first phase of the No Bull campaign generated an 8% higher view-through rate compared to the previous six months' spots.
A second phase of the campaign has been launched, integrating differentiators from big FinTech companies. This shift aims to capture the attention of younger consumers who gravitate toward seamless digital experiences. By highlighting MIDFLORIDA's advantages, like the availability of in-person branch assistance, the campaign continues to position MIDFLORIDA as a superior alternative to both big banks and FinTech companies.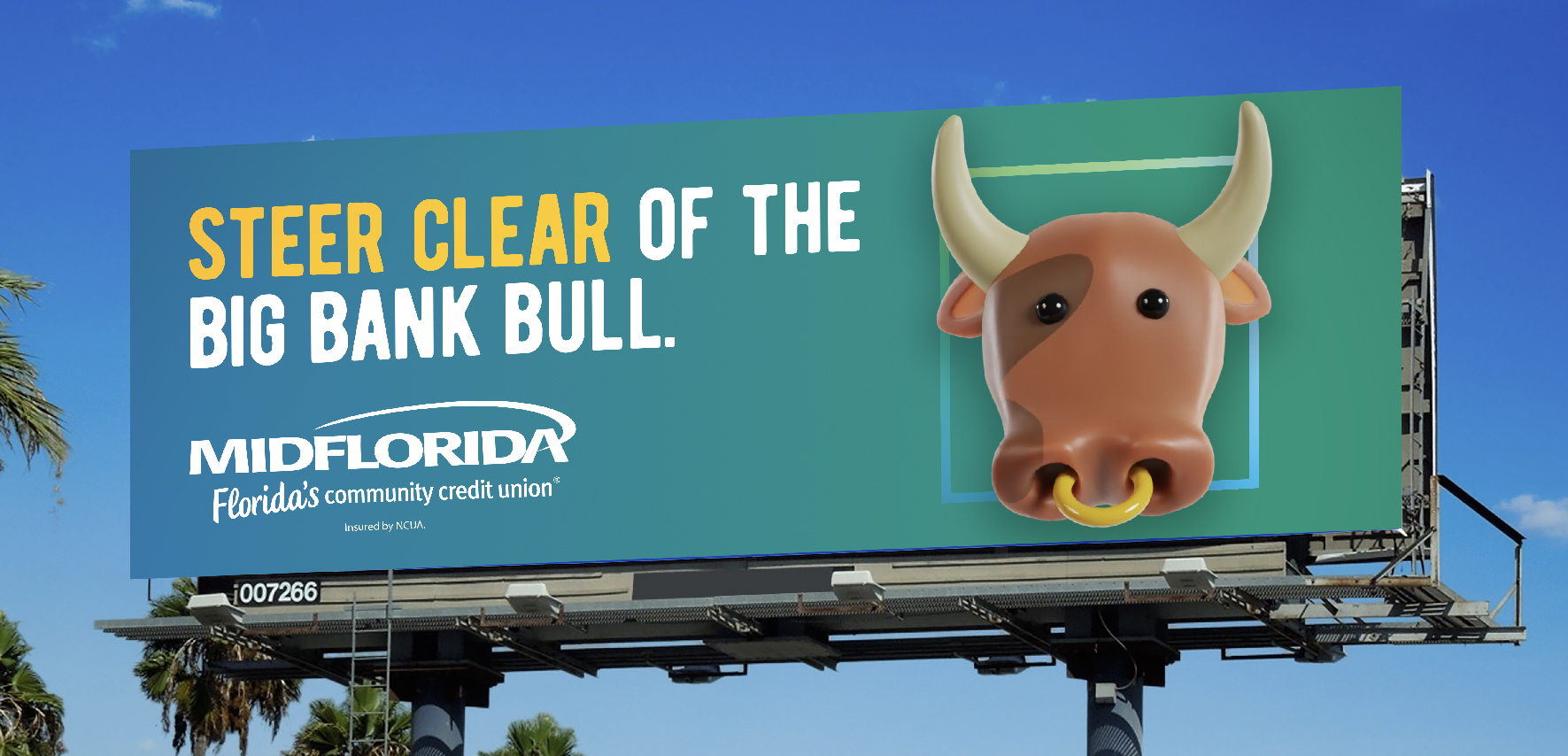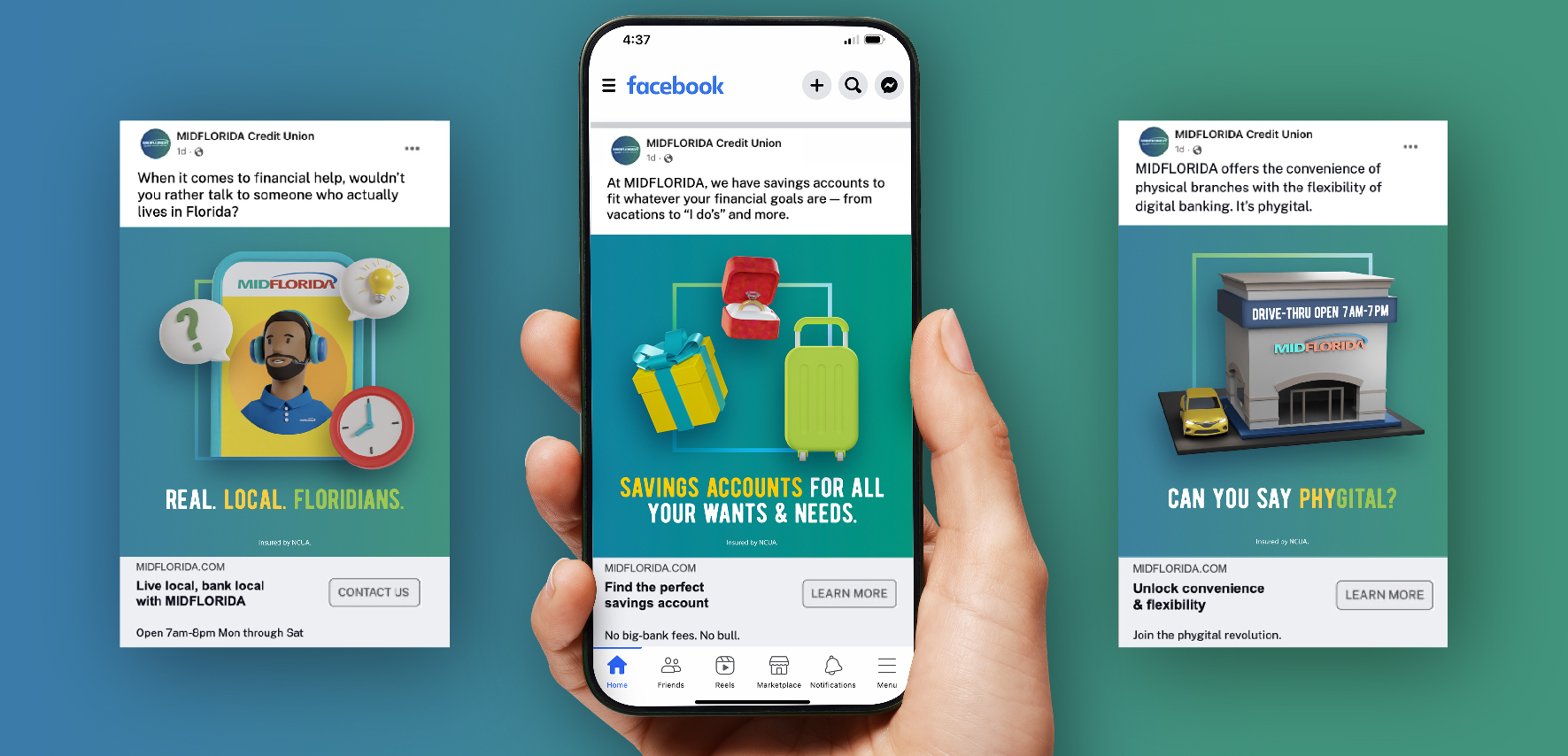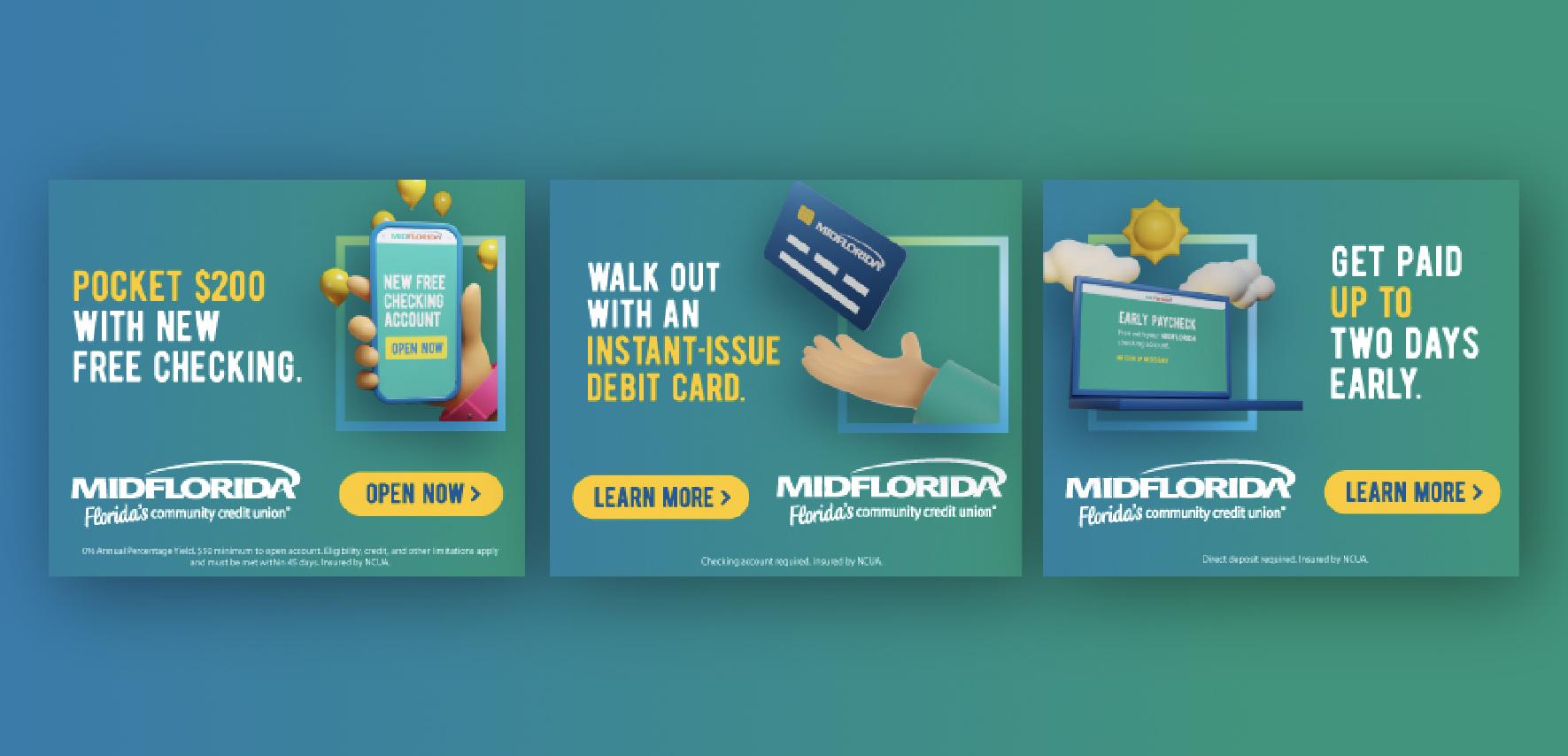 We're also producing a series of TikTok videos featuring a live "Big Bank Bull" mascot, showcasing his unhelpful behavior toward customers.